RESOURCES
Power Requirements for MIL Technology Development
---
The rapidly advancing technologies in high-energy lasers, high-power microwaves, E/M technology, and sonic weapons require ever-increasing DC power in MIL systems. To keep the development costs low, it's crucial to have commercial off-the-shelf (COTS) solutions explicitly designed for MIL applications, easily adaptable, and provided by a supplier with a long-term commitment to the MIL market, product development, procurement, and support cycles. These COTS products cater to various applications by enabling volume purchases and ensuring availability. The progress in phased array radar has further elevated the significance of dependable and high-power MIL technology by enhancing target acquisition and payload tracking capabilities at long and short ranges.
Key Power Factors Propelling the Advancement of MIL Technology in Electronic Systems
Several power factors are essential in driving the development of MIL technology in electronic systems, including input power quality assurance, delivered output control, non-standard voltage management (e.g., 36V, 85V, 125V, 270V, and 500V), increased power levels (above 50kW), and compliance with electromagnetic compatibility standards such as MIL-STD-461 and -464. Environmental factors such as vibration and mechanical shock management (as per MIL-STD-810), compatibility with harsh environments through sealed and semi-sealed solutions, and optimal power converter size management while efficiently managing heat load are crucial in driving MIL technology development.
Seamless power integration into the host system process is vital to manage MIL technology effectively in electronic systems. This integration ensures optimal performance and reliability, making it an indispensable component of MIL technology development.
Cost-Efficient Power and EMI Filter Solutions for MIL Systems
For cost-effective MIL systems, it's advisable to consider COTS power and EMI filter solutions. However, choosing COTS products designed explicitly for MIL applications and with easy adaptability is crucial. It's also vital to partner with a COTS supplier with a long-term commitment to the MIL market and a profound understanding of MIL systems' complexity and demanding nature. ATDI offers a range of products to cater to different conditions, including the patented LiquaBladeTM AC-DC power supply using innovative liquid-cooling technology and a full line of facility filter solutions. Choosing ATDI means relying on the quality and reliability of your MIL technology and facility filter systems.
Revolutionary Liquid-Cooling Power Technology that Complies with MIL Safety Standards
The LiquaBladeTM AC-DC power supply is a highly scalable and versatile product that employs innovative liquid-cooling technology, making it compatible with blind-mate and hot-plug applications. With an impressive 16.5kW per U of Rack Space output, it comes in 380-480VAC/3-ph or 200-240VAC/3-ph models, offering a wide output range from 0-60V, 0-120V, 0-180V, to 0-500V. Its parallel and series compatibility means that it takes up only a fraction of the size and weight of traditional line frequency systems. The LiquaBladeTM is equipped with full power factor correction (Low AC Harmonics), cutting-edge Silicon Carbide Mosfet Transistors, proprietary magnetic element design, an onboard CAN bus, and System Level Ethernet Controller. It is MIL-STD-461 compatible (with an external filter), making it the perfect solution for high-power MIL applications. Trust ATDI to deliver a robust and dependable option for your high-power MIL systems with the LiquaBladeTM.

Ensuring Secure Communications in Military and Government Facilities with Facility Filter Solutions
Facility filter systems are crucial for maintaining the security of military, government, and commercial establishments. These systems utilize power and signal line filters to safeguard processes, classified signals, data, and compromising emanations. With impressive insertion loss capabilities of up to 60-100dB at 10GHz, these filters are paramount in ensuring the integrity and confidentiality of sensitive information.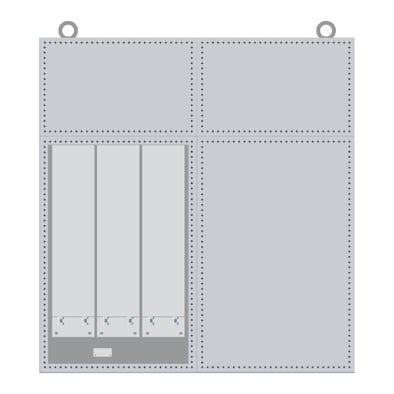 Different industries require various facility filter systems designed to meet their unique needs. Military command centers, MIL bases, communication shelters, and Tempest equipment rely on these filters to protect their operations. Government facilities, including Secure Communications (SCIFs) and foreign embassies, as well as data centers and test chambers, also require these systems to safeguard their processes.
ATDI provides a comprehensive range of facility filter systems catering to different needs. F-series, RPT, and F15000 signal line filters are available for MIL applications. F-series and F15000 signal line filters are ideal for government facilities, while F-series and 057 series filters are suitable for data centers. Finally, test chambers can benefit from 057 series and 058 series signal filters. With ATDI, you can be confident in the quality and reliability of your facility filter systems.