Semiconductor Fab Equipment
Power and EMI/RF Filter Solutions for Semiconductor Capital Equipment
Astrodyne TDI is the leading provider of power and EMI/RF filter solutions for various semiconductor equipment applications worldwide. Our engineers recognize the need for highly reliable power solutions with precise output specifications and semiconductor industry-specific standards such as SEMI F47 compliance.
Speak With Us Right Now
Contact us to discuss volume needs, customization requirements, quotes beyond the online catalog, and other commercial applications.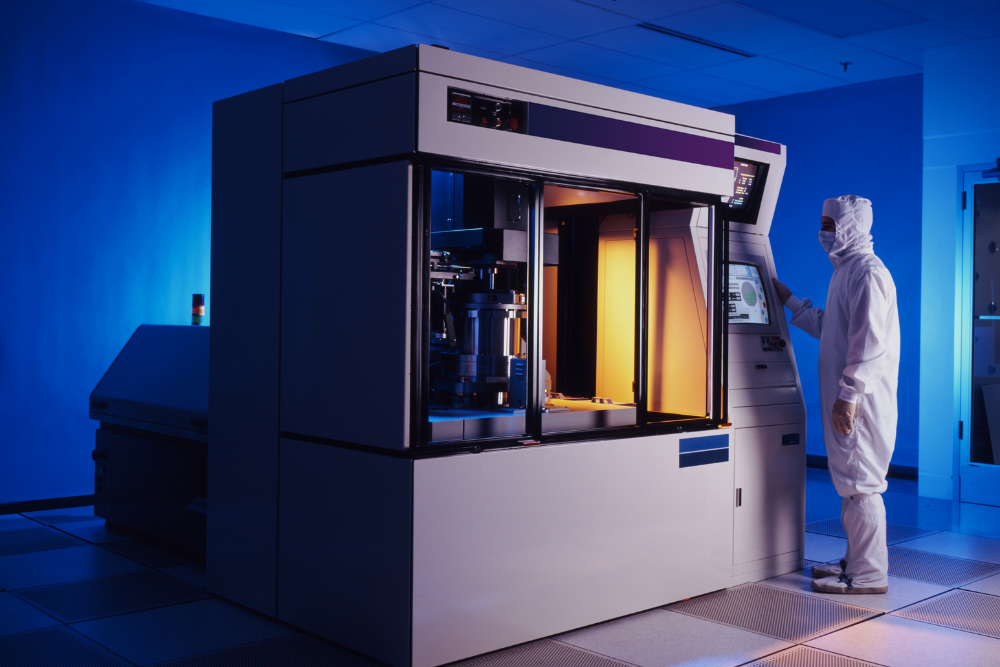 Power Supplies for Semiconductor Manufacturing Equipment
If you need semiconductor power supplies, choose our team as your trusted source for your components and solutions. Astrodyne TDI offers a variety of quality AC/DC and DC/DC power supply options with a range of 1 watt to 500 kilowatts:
Open frame: The open layout of this switching power supply provides ample cooling.
Enclosed: Our enclosed power supplies protect your power source from the elements.
Encapsulated: Encapsulated options are compatible with various configurations, and these models protect components from dust, moisture, and vibration.
Board-mount: These power supply modules offer power density and ease of manufacturing.
External adapters: Our external adapters and wall-mount adapters meet Energy Level VI standards.
Rack-mount: We provide up to 500 kilowatts in a standard 19-inch rack-mount form to achieve air-cooled or liquid-cooled power.
Ruggedized and Hazloc: Our ruggedized models can withstand extreme environments, including those that require solutions for Hazloc and the United States Military Standard (MIL-) standard certifications.
Chassis-mount: These AC/DC models are encapsulated and come in options like medical-grade, ultra-miniature, and dual-output.
Scalable Design: Up to 500KW
The Astrodyne TDI product portfolio applicable for semiconductor equipment OEMs spans the power range of 1 watts to 500 kilowatts with voltages up to +/- 1200V. Our power modules can be configured in parallel or serial for large system scaling in standard or engineered enclosures or racks.
High-speed digital control needs are met with interfaces such as EtherCAT, Ethernet, and CANBus such that integration with host systems may be easily implemented.
Experience and technologies from decades of delivering power solutions to the Semiconductor Capital Equipment Industry
Bias/ Housekeeping: 1W - 1200W
High Power: 1200W - 500kW

High Reliability: Accelerated stress testing

Industrial AC Inputs: Three-phase 380 - 480VAC, Single Phase 90V - 275VAC, Three Phase 208VAC


Large Output Range: 5V up to 1200VDC , High precision voltage, and current process control
Digital Control: EtherCAT, Ethernet, CANBus, etc., Parallel and serial system configuration for higher power, voltage, and output current, Hot-swap for fast maintenance, and improved up-time.
Customization: AC - AC switching

Battery backup integration,

Value-added system engineering for AC/DC power distribution, and other custom requirements
The ideal power for
Mission Critical Semiconductor Equipment

applications including:
Ion implantation
Wafer annealing

Wire bonders

Die Bonders
E-chucks
Etch

Backend chip test equipment

Electronic system test equipment

Advanced Packaging

Metal-organic vapor deposition (MOCVD)

Chemical-mechanical planarization (CMP)

Heaters
EMI and RF Filters for Semiconductor Equipment
Electromagnetic interference (EMI) filters prevent devices from emitting stray signals from exiting onto the power line and affecting external equipment. At the same time, the filter allows low-level noise to pass through, which is necessary for the device to maintain proper function. Without proper protection from reliable EMI filters, this noise can seriously damage equipment.

Astrodyne TDI offers a comprehensive portfolio of off-the-shelf EMI afilter solutions. Our in-house engineering and design team experts will also customize the filters to match your project. Out EMI filters portfolio range from single-phase components to industrial-grade, three-phase filters that boast 2,500 amps and 690 volts. The distinction between filter phases is the amount of attenuation or the filter's strength to stifle the noise.
In the semiconductor industry, Radiofrequency interference (RFI) filters often appear on units that harness RFI to generate the heat to melt plasma. The filters prevent the RFI waves from leaking out of the chamber. Along with RF plasma injection, wafer pedestals generally include electrodes for an electrostatic chuck ("ESC") and heating elements. The ESC power is generally in the 1-1.2kV range – either positive or negative polarity (sometimes both). Leakage from ESC power to heater power can occur depending on dielectric material resistivity ( which can get worse at high temperatures). Cables connecting ESC and heater power will leak RF energy from the chamber unless RF blocking filters are employed. Astrodyne TDI partners with our customers to deliver turn key RFI Filters in a variety of frequencies (350kHz, 13.56 MHz, 27.12 MHz, 40MHz) and a range of impedance's.


With Astrodyne TDI, you can find EMI or RFI filters for semiconductor fabrication equipment to ensure the equipment delivers ideal performance.
Power Conversion Solutions
Professionals generally describe power distribution units (PDUs) as devices that provide power to multiple devices in a system. These machines have several capabilities depending on your applications and environment needs.

PDUs can also work as power converters for semiconductor manufacturing to convert AC to AC, AC to DC and DC to AC. The PDU reduces high wire counts by connecting the various cords to a single power control box. Safety concerns with an emergency OFF (EMO) switch and emergency battery backup.
AC Distribution Boxes, a type of PDU, help ensure that the system is protected from surges, ground faults, and AC disruption. These devices also offer features such as remote control and monitoring, circuit protection, emergency OFF (EMO) switch and interlocks.
Power Solutions for Semiconductor Fabrication
Astrodyne TDI can provide you with semiconductor power supplies, filters, and PDUs for any job. With advanced manufacturing centers in New Jersey, California and China, our design and engineer teams can create the custom missing piece for your project.

You need a company you can trust. Our state-of-the-art products meet worldwide safety and EMI standards, and our facilities are ISO 9001 and ISO 13485 certified. Astrodyne TDI tools also meet SEMI F47 requirements.

Astrodyne TDI's solutions also offer power redundancy options. Operate with confidence, knowing that backup units can support the load until your technicians can replace the failed unit if one unit fails. These power solutions can perform in environments with contaminants like airborne conductive debris to protect your power source in tough workspaces.

Do you need a robust power solution for a demanding environment? Contact us today to receive a custom quote for your project.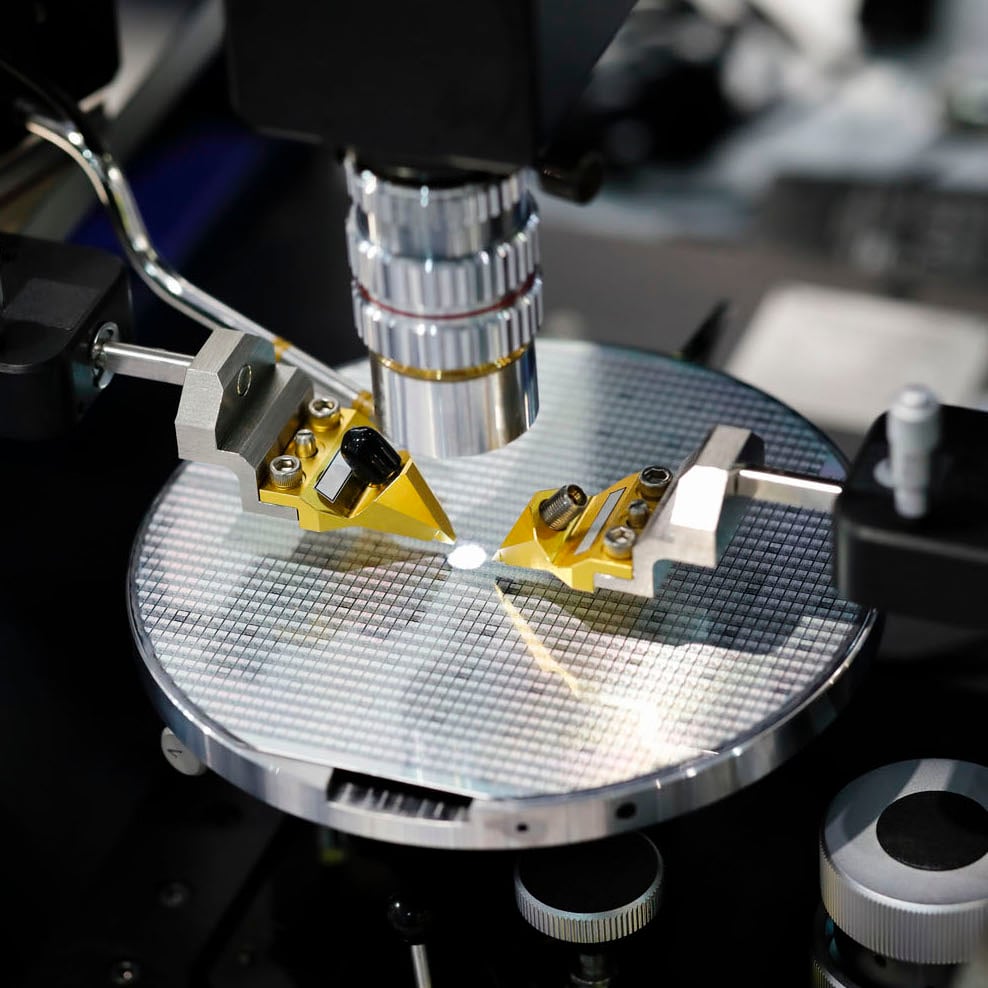 Robust Power Technologies
Our products are utilized in highly clean environments, highly contaminated environments, as well as installations with airborne conductive debris. Our robust power technologies have employed numerous cooling methods encompassing air-cooled, sealed/convection cooled, and liquid/water-cooled.