RESOURCES
Astrodyne TDI Acquired by Tinicum, L.P.
---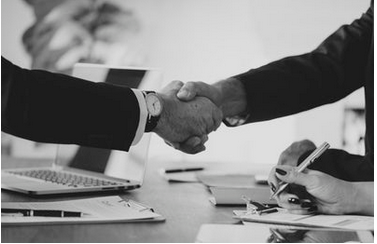 Hackettstown, NJ. – November 2017 – Astrodyne Holding Corp. ("Astrodyne TDI") announced today that it has been acquired by Tinicum, L.P., and affiliated funds managed by Tinicum Incorporated ("Tinicum"). Astrodyne TDI designs and manufactures innovative, highly engineered power solutions for demanding applications worldwide. Financial terms of the transaction were not disclosed.
Astrodyne TDI's products include power supplies and electromagnetic interference ("EMI") filters for use in industrial, semiconductor capital equipment, medical, defense, aerospace, and other end markets. With over 50 years of power supply design experience, Astrodyne TDI has engineering and manufacturing centers in the USA and China.
Astrodyne TDI's power solutions are used in a variety of demanding product applications, which include semiconductor manufacturing and testing equipment, industrial control systems, oil and gas exploration equipment, life-saving heart assist devices, commercial and military aircraft, radar and missile defense systems, electric vehicles, and test and measurement devices.
"We specialize in collaborating with our customers to develop solutions that satisfy their specific needs in power conversion and EMI filtering," said Jeff Beck, CEO, AstrodyneTDI. "Tinicum's ownership will enable us to expand our company's resources globally and accelerate the development of new products, allowing us to better serve the needs of our customers."
"Significant engineering resources are required to design and produce the power solutions that Astrodyne TDI provides to its customers," said Michael Donner, a partner at Tinicum. "We are long-term business owners, and we look forward to supporting Astrodyne TDI's growth as it develops stronger partnerships with its customers and expands its business to serve new applications and markets."
Tinicum is a private investment firm with more than 25 years of experience investing in private and public companies.
For more information on Astrodyne TDI, visit www.astrodynetdi.com.
For more on Tinicum, visit www.tinicum.com.
Get our updates: https://www.linkedin.com/company/astrodyne
Access our blog: http://www.astrodyne.com/news/
Editorial Contact:
The Simon Group, Inc.
Joanna Puglisi-Barley
Phone: (215) 453-8700
E-mail: publicrelations@simongroup.com
Reference # AST-A-45106
About Astrodyne TDI
Astrodyne TDI designs and manufactures innovative power solutions for demanding applications worldwide. The company's products include power supplies and EMI filters for industrial, semiconductor manufacturing, medical, consumer appliance, military, and aerospace markets. With over 50 years of power supply design experience, Astrodyne