RESOURCES
Introducing the AWG: An Innovative Approach to Switch Mode Post Regulators for High Slew Pulse Current Applications
---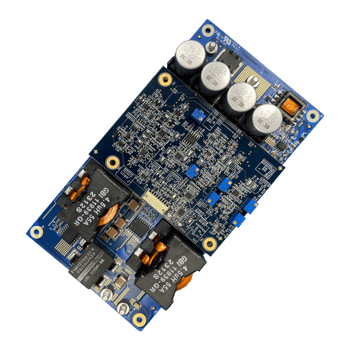 Hackettstown, NJ – Astrodyne TDI has unveiled their latest breakthrough innovation, the AWG (Arbitrary Waveform Generator), a cutting-edge high-frequency switched-mode power supply post regulator designed to cater to applications that demand pulse currents with high slew rates. This market segment is currently not adequately served by traditional offline AC-DC converters. In industries such as semiconductor lasers and pulse plating, where the current transition from its minimum to maximum value needs to occur at a rapid pulse repetition frequency, the AWG by Astrodyne TDI proves to be the perfect solution. With its ability to handle high pulse currents and peak power, overcome lead inductance during pulse rise time with input overhead voltage, and effectively manage repetitive peak semiconductor power and junction temperature for long-term reliability, the AWG sets a new standard in performance and efficiency.
The AWG circuit utilizes a cutting-edge synchronous buck topology, operating at an impressive switching frequency of 200kHz even under full load. What sets this converter apart is its innovative hysteretic control topology, which dynamically adjusts the switching frequency based on changes in the output load. This intelligent control mechanism ensures that the input voltage is optimally available to drive the rise time of the output current, resulting in unparalleled performance and efficiency.
In addition, the AWG boasts a remarkable feature - a high-frequency switched-mode post regulator that offers the unique ability to reverse the polarity of the delivered output. With the four switches expertly modulated, the output polarity can be precisely set according to the commands of the external host system.
With its flexibility in packaging options and the ability to connect converter blocks in parallel, the AWG circuit enables support for higher output power. For instance, by connecting eight of these assemblies in parallel, a semiconductor laser application can achieve astonishing slew rates of 8,000A/ms. Additionally, the high current control bandwidth and the output capacitor of less than 100uF (providing ~3uF/A at 30A) further contribute to the AWG's exceptional performance.
Astrodyne TDI's latest breakthrough innovation, the AWG, revolutionizes AC to pulsed DC output power systems. With its ability to provide output current slew rates exceeding 1,000A/ms, it not only ensures exceptional performance but also effectively manages component reliability concerns arising from thermal fatigue and safe operating conditions. To learn more about the AWG's remarkable capabilities, please get in touch with the Astrodyne TDI team at www.AstrodyneTDI.com.
Get our updates: https://www.linkedin.com/company/astrodyne
Access our blog: http://www.astrodyne.com/news/
About Astrodyne TDI
Astrodyne TDI designs and manufactures innovative power solutions for demanding applications worldwide. The company's products include power supplies and EMI filters for industrial, semiconductor manufacturing, medical, consumer appliance, military, and aerospace markets. With over 60 years of power supply design experience, Astrodyne TDI is headquartered in Hackettstown, NJ, and has engineering and manufacturing centers in the USA and China. For more information, visit www.AstrodyneTDI.com.