RESOURCES
New 400W Desktop External Power Adapter
---
The EDP400 Power Adapter Features BF or CF Leakage capability, Class II input, and Class B EMC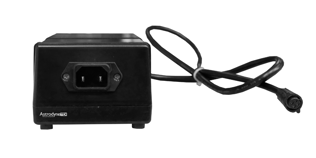 Hackettstown, NJ – December 2022 – Astrodyne TDI, a global developer, and manufacturer of power conversion and EMI/EMC solutions, has released the EDP400 series of external desktop power adapters. The EDP400 series is the first standard line of power adapters above 60W that achieves CF leakage and Class B EMC with only a Class II input. This line of power adapters operates over the input voltage range of 90 to 264 VAC at 50-60Hz frequency and produces 400 Watts of regulated DC output power.
The EDP400 series is safety certified to the most stringent certifications. It can be used in a variety of medical applications, including cardiac connect devices, blood and fluid warmers, and other therapeutic-type devices. This new series also offers BF or CF leakage options and Class I and Class II Functional Earth input options with 2x Means of Patient Protection (2 MOPP) isolation to ensure end-user safety.
The EDP400 power adapters are UL certified to meet the latest safety standards, including IEC 60601-1-1 3rd edition for medical applications using the CB reporting scheme and include the UL Recognized marks for North America and the EU and the CE mark. The EDP400 is also certified to comply with 60601-1-2 for EMC. These external desktop power adapters are also highly efficient, with DC outputs of 12, 15, 19, 24, 28, 36, 48, and 54V. They operated at temperatures between -20°C and +40°C at full load and feature a controlled fan that works as needed.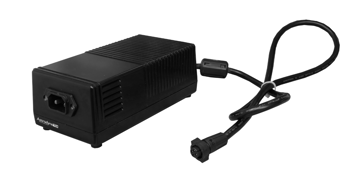 For additional information about the new EDP400, contact our team today.
Get our updates: https://www.linkedin.com/company/astrodyne
Access our blog: https://www.astrodynetdi.com/news

About Astrodyne TDI
Astrodyne TDI designs and manufactures innovative power solutions for demanding applications worldwide. The company's products include power supplies and EMI filters for industrial, semiconductor manufacturing, medical, consumer appliance, military, and aerospace markets. With over 60 years of power supply design experience, Astrodyne TDI is headquartered in Hackettstown, NJ, and has engineering and manufacturing centers in the USA and China. For more information, visit www.AstrodyneTDI.com.