RESOURCES
RP695 EMC/EMI Filters for EV Charging Stations
---
Electrifying EMI/EMC Solution with Compact Form Factor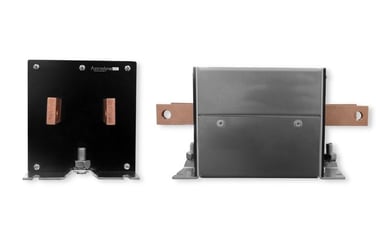 Hackettstown, NJ – November 2022 - Astrodyne TDI, global developer, and manufacturer of power conversion and EMI/EMC solutions, introduced a new EMI/EMC Filter for EV charging stations to mitigate electromagnetic noise in the EV charger space. The RP695 EMI filters for EV Chargers feature a compact form factor that can fit tight spaces and are ideal for high voltage DC applications. These EMI/EMC filter solutions will help EV charging OEM achieve critical, expensive, and often time-consuming emissions compliance without a need for major changes to their already designed charger cabinet. This will reduce time to market for OEMs, which can accelerate the adoption of EV charging stations around the globe, facilitating the adoption of "green" electric vehicles.
These filters help in situations where a 3-phase filter alone at the point of power entry is not sufficient in achieving conducted and radiated compliance because the noise from the DC side (output) can couple back on the input side and/or radiate. Placing a properly designed DC filter at the EV Charger output can greatly mitigate these issues, helping faster emissions compliance.
Astrodyne TDI's RP695 series is a high current dual-stage DC EMI/EMC solution that operates up to 1500 VDC. The design also features a hybrid extruded-molded design to minimize weight and cost. These features are especially important for high voltage DC EV Charger applications where space and weight are crucial. The RP695 filters are currently offered in 450 A, 600 A, 1000 A, and 1600A rated currents and selectable Y-capacitor values from 0 to 2000nF. To ensure peace of mind, Astrodyne TDI can provide a "no-charge" on-site pre-compliance testing to minimize the unexpected costs and time to market.
RP695 EMI/EMC filters are ideally suited for:
DC fast chargers

High power rectifiers

Inverters

Induction and industrial chargers

Solar
For additional information regarding this new EMI/EMC filter line for EV Charging by Astrodyne TDI, please contact Astrodyne TDI by visiting www.astrodynetdi.com.
Get our updates: https://www.linkedin.com/company/astrodyne
Access our blog: https://www.astrodynetdi.com/news
About Astrodyne TDI
Astrodyne TDI designs and manufactures innovative power solutions for demanding applications worldwide. The company's products include power supplies and EMI filters for industrial, semiconductor manufacturing, medical, consumer appliance, military, and aerospace markets. With over 60 years of power supply design experience, Astrodyne TDI is headquartered in Hackettstown, NJ, and has engineering and manufacturing centers in the USA and China. For more information, visit www.AstrodyneTDI.com.