AC-DC Air-Cooled Power Supplies
Significantly reduce system complexity and time-to-market with a wide range of AC-DC power supply models that feature fully adjustable outputs. Astrodyne TDI's convection-cooled power supplies provide increased reliability to suit a wide range of applications in the industrial, medical, military, and semiconductor markets.
Improved Flexibility that Meets your Most Critical Power Needs
This air-cooled line of programmable power solutions features constant voltage, constant current, and constant power control modes to give users the confidence to meet their power requirements. Through Astrodyne TDI's 60+ years of experience in power electronics and our proprietary Highly Accelerated Stress Screening (HASS) processes, customers can also expect years of performance with high MTBF and low MTTR.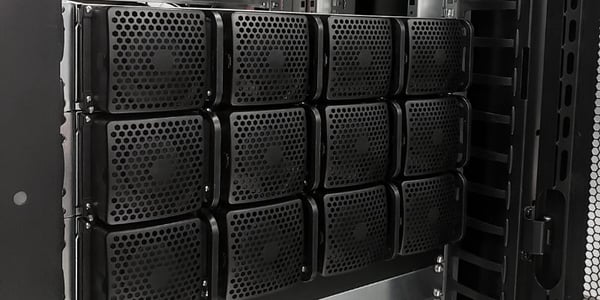 Air-Cooled Rack Systems
Delivering complex power systems in record time by leveraging standard solutions!
Astrodyne TDI's power solutions can be used independently for stand-alone applications or easily paralleled for high-power solutions. For higher power applications, these rectifiers can be easily connected into parallel current sharing groups, enabling designs upwards of 500kW.
Astrodyne TDI custom solutions support critical applications in the Medical, Semiconductor Capital Equipment, Military, and Industrial Markets. Our team streamlines system design while simplifying manufacturing processes and reducing costs. Custom air-cooled systems offer effective and efficient implementation of power distribution, safety features, local or remote control, output monitoring, and power system management. To ensure low mean-time-to-repair quick-swap modules are available to increase your system's reliability.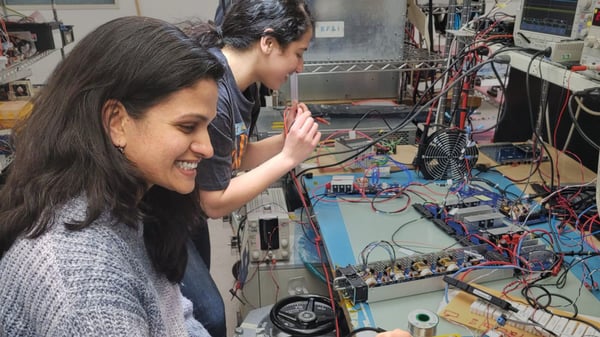 On-Demand Training: Advantages of GaN and Silicon Carbide
You've probably read about the wide bandgap semiconductors, such as silicon carbide (SiC) and gallium nitride (GaN), that are replacing silicon power devices including MOSFETs and IGBTs in some power converters. You've probably also read that the new wide bandgap devices can switch faster and more efficiently in power conversion circuits than their silicon cousins. How does that translate into performance benefits for users of power converters? This webinar will discuss the positioning of silicon and wideband gap power semiconductor devices in various power conversion applications and will take a look at the system-level benefits that you can expect to enjoy by specifying power converters made with wide bandgap semiconductors.