RESOURCES
High Performance Single Stage EMI Filter from Astrodyne Expands Custom Military Filter Product Line
---
Excelsys Teams Up with Astrodyne TDI to Create a Single-Stage Power Line Filter to Meet mil-STD-461 F Conducted Emission Standards in Combination with XSOLO and XF Series Mil COTS Supplies.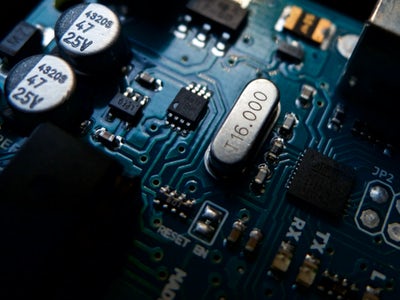 LCR F19374 HELPS BRING SYSTEMS IN COMPLIANCE WITH MIL-STD 461F
Mansfield, Mass. – October 2014 – Astrodyne TDI, a global developer and manufacturer of specialized power solutions, expands its custom military EMI filter product line with a high performance single stage EMI filter. The LCR F19734, designed exclusively for use with the Excelsys Technologies' power supplies, helps bring systems in compliance with MIL-STD 461F (a US military standard set to test for electromagnetic compatibility), as well as CE101 and CE102 conducted emission standards under various loads.
The filter was created to improve conducted emission capability that assists designers in developing products that meet these standards. The LCR F19374 is ideal for demanding defense, aerospace industrial applications.
The LCR F19374 is part of Astrodyne TDI's family of custom military EMI filters. These include standard off-the-shelf EMI and RFI filters as well as custom filters and suppression components.
Astrodyne TDI offers AC and DC EMI filters and RFI filters for all current and voltage ratings, for 50/60 Hz and 400 Hz applications. Astrodyne TDI also offers aerospace, Tempest and military EMI filters and RFI filters that can be supplied with various levels of transient voltage protection (EMP, HEMP and HERF).
The LCR F19374 has an operating frequency of DC – 400 Hz, a rated voltage range of 85 to 265 VAC, 300 VDC, as well as a current rating of 10 Amps. This high performance single stage filter offers several I/O terminations for design flexibility, including quick disconnect tabs, threaded studs, and MIL connectors.
Technical Specifications
Operating frequency DC – 400 Hz
Rated voltage range of 85 to 265 VAC, 300 VDC
Current rating of 10 Amps
About Astrodyne TDI
Astrodyne TDI designs and manufactures innovative Power and EMI filter solutions for demanding applications worldwide. We are committed to meet or exceed customer expectations through excellence in quality, customer service, employee development and innovation.
Company products include power supplies and EMI filters for a variety of markets, including Aerospace, Industrial, Medical, Military and Semiconductor Manufacturing. With more than 50 years of experience as a custom Power Supply and EMI Filter manufacturer, we are known for our ability to produce highly reliable and durable products for some of the most demanding industries and end markets. What's more: We can also custom design power supplies and EMI Filters to meet your exact specifications.
About Excelsys
Excelsys Technologies is a world class power supply manufacturer supplying industry leading products to the world's leading OEM's, they are market leaders in high efficiency, low profile, customer configurable, modular power supplies.