RESOURCES
AstrodyneTDI adds Medical UPS on DigiKey Marketplace
---
Astrodyne TDI adds it's Medical UPS, PowerBridgeTM , to Digi-Key Electronics Marketplace.
The availability of this product line will offer DK+ users the advantage to quickly and efficiently find a UPS solution that can guarantee reliable back up battery time in critical applications such as surgical robotics. As the surgical suite becomes digitized, back up power becomes a critical part of the design. Astrodyne TDI's unique design meets 2MOPP patient isolation.
The expansion to this product line will offer DK+ users product features such as:
2 MOPP

eliminates the need for external isolation

Online UPS

Continuous AC Output N O GLITCHES

2kVA Output Power

Embedded

Lithium Ion

Battery - Field Replaceable

120W-Hr High Rate LiFePO4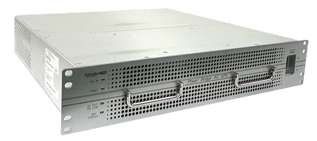 Bridge the gap with PowerBridgeTM
The partnership between Astrodyne TDI and Digi-Key, the fastest-growing distributor of electronics, continues to progress with the addition of ATDI's uninterruptible power supply. With +60 years experience in Power Electronics, Astrodyne TDI is excited to add its highly-reliable, programmable power solutions for immediate delivery to engineers that look to Digi-Key as a design resource.
About Astrodyne TDI
Astrodyne TDI designs and manufactures innovative power solutions for demanding applications worldwide. The company's products include power supplies and EMI filters for industrial, semiconductor manufacturing, medical, consumer appliance, military, and aerospace markets. With over 60 years of power supply design experience, Astrodyne TDI is headquartered in Hackettstown, NJ and has engineering and manufacturing centers in the USA and China. For more information, visit www.AstrodyneTDI.com
About Digi-Key Electronics
Digi-Key Electronics, headquartered in Thief River Falls, Minn., USA, is an authorized global, full-service distributor of electronic components, and provides access to unlimited adjacent products and technologies through their online Marketplace. They offer more than 11.5 million components, with over 3.5 million in stock and available for immediate shipment, from over 1,500 quality name-brand manufacturers. In addition, Marketplace Product provides a singular shopping experience for all things related to technology innovation — IoT, industrial automation, test and measurement and more. Additional information and access to the world's broadest resources for technology innovation can be found by visiting www.digikey.com and on Facebook, Twitter, YouTube, Instagram, and LinkedIn.