RESOURCES
Chris Viola Appointed CEO of Astrodyne TDI
---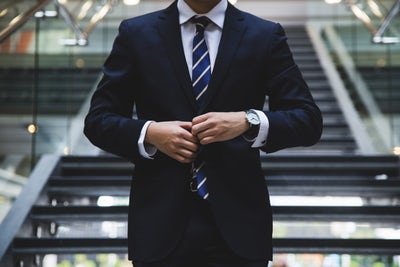 Hackettstown, NJ – March 2018 - Astrodyne TDI, a global developer and manufacturer of power conversion solutions that protect, enhance, and save peoples' lives, has appointed Chris Viola to Chief Executive Officer. He will also serve as a member of the Board of Directors. Chris, who has been with Astrodyne TDI since 2011, will manage the overall operations and resources of the company.
Mark Petty, Board Chairman, said, "The Board is very excited about the future of Astrodyne TDI. During the four months under new ownership, we have been especially impressed by the highly motivated team of people working in the company as well as the strong customer relationships. We look forward to working with Chris and his management team to continue to grow the company."
Viola added, "The Astrodyne TDI team has a long legacy of exceptional power engineering capabilities and highly reliable power products. I am excited to be leading the team towards our next phase of growth."
With 25 years of experience in the electronics industry, Viola most recently served as Chief Operating Officer of Astrodyne TDI. Prior to joining the company, he held senior positions at Murata, Celestica and Lucent Technologies, where his responsibilities included supply chain management, sales and marketing, engineering oversight and operations.
Viola holds a Bachelor of Science degree in Industrial and Systems Engineering from The Ohio State University.
Access our blog: http://www.astrodynetdi.com/news/
Editorial Contact:
The Simon Group, Inc.
Joanna Puglisi-Barley
Phone: (215) 453-8700
E-mail: publicrelations@simongroup.com
Reference # AST-A-45106
About AstrodyneTDI
Astrodyne TDI designs and manufactures innovative power solutions for demanding applications worldwide. The company's products include power supplies and EMI filters for industrial, semiconductor manufacturing, medical, consumer appliance, military, and aerospace markets. With over 50 years of power supply design experience, Astrodyne TDI is headquartered in Hackettstown, NJ and has engineering and manufacturing centers in the USA and China. For more information, visit www.AstrodyneTDI.com.
About Mouser Electronics
Mouser Electronics, a Berkshire Hathaway company, is an award-winning, authorized semiconductor and electronic component distributor focused on rapid new product introductions from its manufacturing partners for electronic design engineers and buyers. The global distributor's website, Mouser.com, is available in multiple languages and currencies and features more than 5 million products from over 700 manufacturers. Mouser offers 22 support locations around the world to provide best-in-class customer service and ships globally to over 600,000 customers in 170 countries from its 750,000 sq. ft. state-of-the-art facility south of Dallas, Texas. For more information, visit www.mouser.com.