RESOURCES
Introducing the New Facility/Shielded Room Power Line Filter
---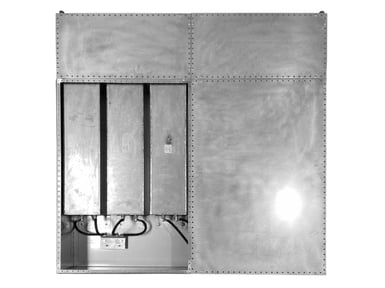 Block Unwanted EMI Signals from Your Shielded Facility
Hackettstown, NJ – December 2021 - Astrodyne TDI, a global developer, and manufacturer of power conversion and EMI/EMC solutions that protect, enhance, and save lives, introduces the new F Series Facility/Shielded Room Power Line Filters. The new F Series features multiple design configurations including multi-line cabinet-style filter solutions and compact box-style single and dual-line filters.
With attenuation (insertion loss) of 100dB @14KHz to 10GHz by MIL-STD-220, these facility filters comply with the requirements of MIL-PRF-15733 and MIL-STD-810 and are safety approved to UL 1283, CE, and CSA C22.2 #8-13. Astrodyne TDI's F series filters can also achieve extended insertion loss performance to 40GHz when installed with proper EMI shielding and isolation.
The key design features:
Bleeder resistors are built into each filter line to discharge the capacitor voltage to ground potential during power shutdown

Designed to operate continuously at rated currents and voltages

Withstand a 40% current overload for 15 minutes without degradation

The output compartment is supplied with a non-corrosive EMI-environmental gasket to prevent RF leakage and accommodate maximum isolation between input and output compartments. The input compartment is provided with a moisture-resistant gasket

Current ratings of 20A -2500A for cabinet style design, 20A – 400A for single line compact design, and 20A - 100A for dual line compact design
To ensure peace of mind, Astrodyne TDI has an entire team of field application engineers and in-factory technical experts to provide support through product selection, installation, and testing.
Download our Facility/Shielded Room EMI Filters Datasheets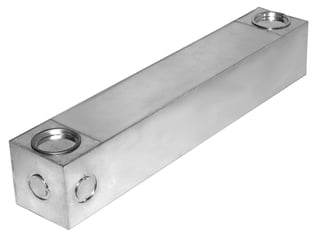 F Series Facility Filters are ideally suited for:
Secure Facilities

Data Centers

Strategic Command Centers

Foreign Embassies

Shielded Rooms

EMI Test Labs

Radio Astrophysics Research Labs
For additional information regarding this new EMI/EMC filter line for Facility/Shielded Rooms by Astrodyne TDI, please contact Astrodyne TDI by visiting www.astrodynetdi/com.
Get our updates: https://www.linkedin.com/company/astrodyne
Access our blog: http://www.astrodyne.com/news/
About Astrodyne TDI
Astrodyne TDI designs and manufactures innovative power solutions for demanding applications worldwide. The company's products include power supplies and EMI filters for industrial, semiconductor manufacturing, medical, consumer appliance, military, and aerospace markets. With over 60 years of design experience, Astrodyne TDI is headquartered in Hackettstown, NJ, and has engineering and manufacturing centers in the USA and China. For more information, visit www.AstrodyneTDI.com.