RESOURCES
Jeffrey A. Beck Named President & CEO of Astrodyne TDI
---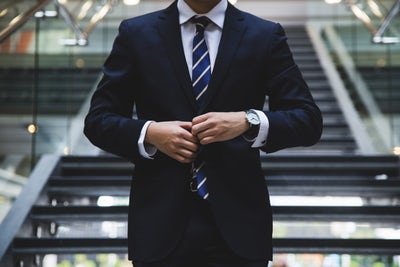 Mansfield, Mass. – October 2015 – Astrodyne TDI has appointed Jeffrey A. Beck to president and CEO. He succeeds Pete Kaczmarek who has been president and CEO since September 2012.
Former company president, Kaczmarek, said, "Over the past three years, we have vastly expanded our range of power supply solutions to span from 5W to 500kW, increased our USA and Asia manufacturing capability by 100% and created North America's largest EMI Filters provider."
Beck added, "The Astrodyne TDI team has a long legacy of exceptional power engineering capabilities and highly reliable power products. I am excited to be joining the team at this stage of the company's growth."
"The company's products power life sustaining devices such as an artificial heart, drive key systems within the world's most advanced semiconductor manufacturing equipment, activate sensors in expansive refinery control applications, bring to life entertainment screens on aircraft and deliver essential functions within everyday appliances, said Beck.
"I look forward to reaching out to our customers across this broad range of industries and discussing how Astrodyne TDI can continue to develop technologies to meet their specific requirements," he continued.
Beck joins Astrodyne TDI from Presstek, LLC and previously, he served as chief operating officer for iRobot Corporation where he architected and implemented strategies that created the world's leading pure play consumer robotics company.
Prior to joining iRobot, Beck worked at AMETEK Corporation, serving as senior vice president and general manager of the aerospace and defense division and earlier as vice president and general manager of the Power Systems and Instruments Division.
Preceding his time at AMETEK, Beck served as a division president with Danaher Corporation. He also worked at Kollmorgen Corporation and Emerson Electric Corporation early on in his career.
Beck holds an MBA from Boston University and a BS in Mechanical Engineering from New Jersey Institute of Technology. He currently serves on the Board of Directors for Sun Edison Semiconductor (NASDAQ: SEMI).
Get our updates: https://www.linkedin.com/company/astrodyne
Access our blog: https://www.astrodynetdi.com/news
-30-
About AstrodyneTDI
Astrodyne TDI designs and manufactures innovative power solutions for demanding applications worldwide. The company's products include power supplies and EMI filters for industrial, semiconductor manufacturing, medical, consumer appliance, military, and aerospace markets. With over 60 years of power supply design experience, Astrodyne TDI is headquartered in Hackettstown, NJ and has engineering and manufacturing centers in the USA and China. For more information, visit www.AstrodyneTDI.com.