Water-Cooled Power Supplies
Astrodyne TDI liquid-cooled power solutions provide high power levels and environmental protection thanks to greater power density and superior thermal management. Our programmable liquid-cooled power solutions also offer excellent reliability, compact form factor, and maintainability. For your next technological breakthrough in semiconductor fabrication, industrial manufacturing, military equipment, or medical devices, choose liquid-cooled power.
Reduce Power System Complexity and Time to Market with the World Leader in Liquid Cooled DC Power Solutions
Our multiple Liquid Cooled Power Supply solutions offer a wide range of models with fully programmable outputs. Multiple control modes provide ultimate application flexibility and increased system performance. These advanced liquid-cooled AC-DC and DC-DC power solutions include power modules that offer up to 16.5kW. Liquid-cooled power supplies feature increased power density, environmental protection, superior temperature control, scalable power, and minimum audible noise.
Read our Whitepaper: Optimized Liquid-Cooled Power Converters
Liquid Cooled Power Supplies
Astrodyne TDI can offer custom-engineered system solutions when required. Liquid-cooled power supplies can be used independently for stand-alone applications, or easily paralleled for high power solutions using system controls offered by Astrodyne TDI. Advanced master control operation enables paralleling of units in a single rack. Rectifiers can be used as stand-alone power modules with CAN bus communication or in parallel groups (or power zones) using the System Controller via Ethernet and analog commands for full accessibility and operator control of the modules. Whether the unit(s) need to operate as a voltage source, current source, or constant power...all are fully programmable -either factory set, or field adjustable.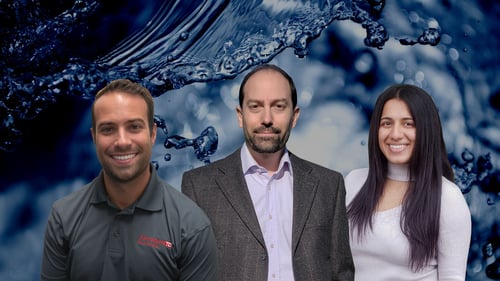 On-Demand Training: Benefits of Liquid Cooling
With increasing power demand and the need to protect components from environmental contaminants, it is time to start thinking about your transition to liquid cooling. Join us for a webinar to learn about liquid-cooled power solutions for demanding applications such as Lasers, UV Curing, and Semiconductor Fabrication Equipment.